PSA Paris (Aircraft Sanitary Products)
1, rue de Lamirault
77090 COLLEGIEN – FRANCE
Tél: +33 (0)1 64 11 33 22
Contact: psa@psa-paris.com
www.psa-paris.com
The worldwide reference for hygiene on board and disinfection. It works with more than 150 airline companies and overhaul centers worldwide from their logistic operation in the east of Paris (France) and in Algeria (with its subsidiary ACTIA).
Its continuous dialogue with The Department of Health, The Department of the Environment and Transportation organizations around the world, allows its technical team to develop the best products adapted to customers needs.
The accomplishments of its Research Department prove their fundamental lead in Olfactory Applications to reach a new level of comfort and brand image.
It is flexible to customers' packaging requests and it works to offer cost-efficient products. Its capacity to be dynamic and innovative serves the entire range of their product line.
Products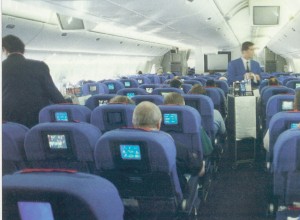 Major OEMs, airlines and Health Ministries have approved their products and SMI testing have been passed.
Specialized in hygiene and cleaning products for all aircraft interior applications, all their products are non flammable, solvent free and ecologically friendly:
Aircraft disinfection
Insect repellents
Personal, hard surfaces & textile disinfection
Soaps and hand creams
Cosmetics: refreshing towels, make up removers, eye relaxing,…
Odour treatment
Air perfumes
Cleaners
Equipment
KI OSE disinfection range can protect passengers and crew members from any disease with the appropriate treatments (bacteria, fungi, tuberculosis, virus…)